Going on Vacation? Notify Your Clients!
If you're going on vacation, don't forget to inform your clients. Get everything ready and keep receiving online bookings!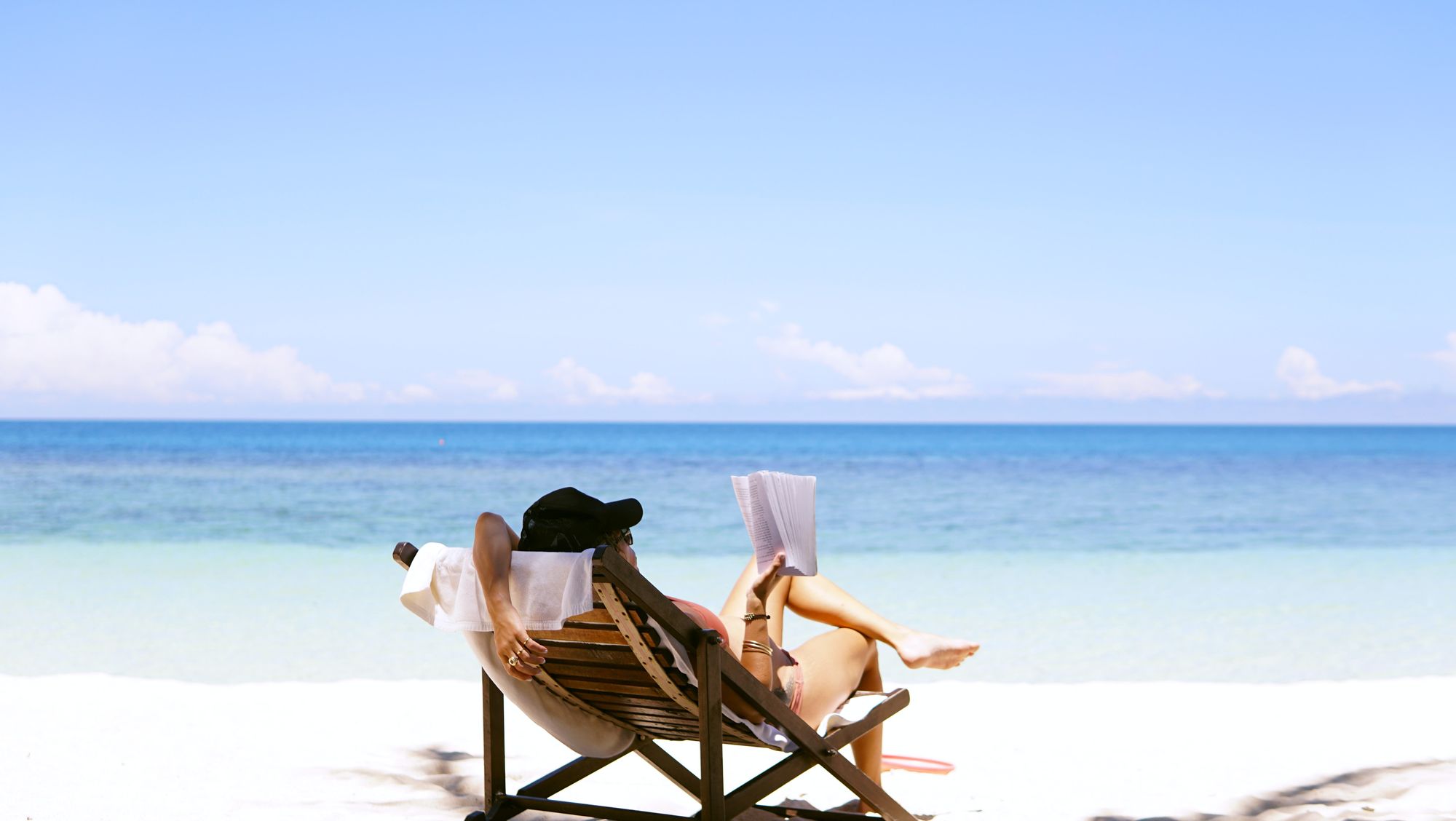 Sending text messages is the fastest and most affordable way to communicate with your clients. In this article, we'll share some suggestions to send to your clients before you go on vacation.
In your schedule, there's a Marketing tool, where you can send text messages with special promotions, updates, announcements, etc. Haven't heard about this tool yet? Read more here
To send a Text Campaign, simply access your BUK schedule and click on the tab > Marketing > Create Campaign > Text message campaign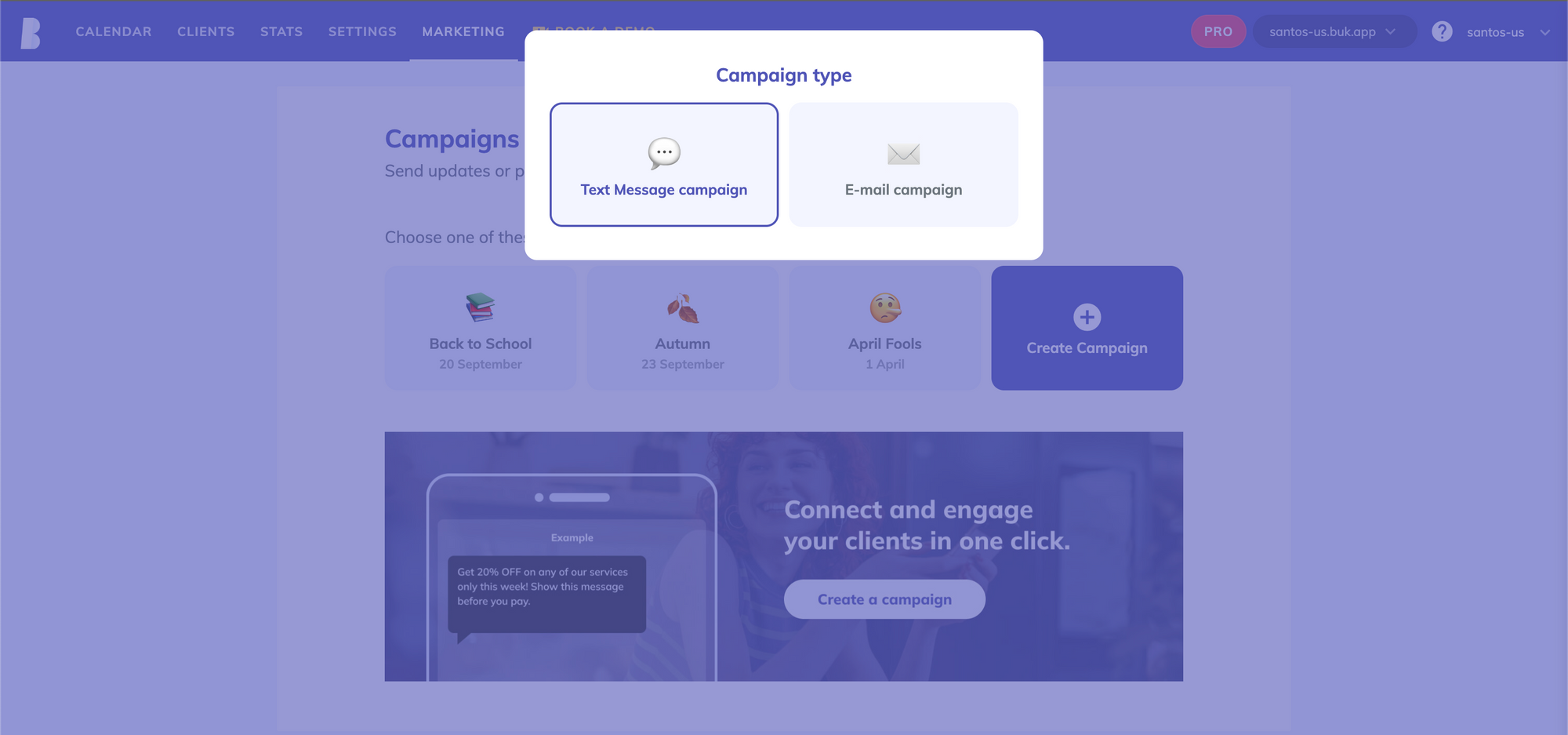 On this page, you'll see the details of your campaign and all your clients' contacts and can filter the ones you wish to reach out to.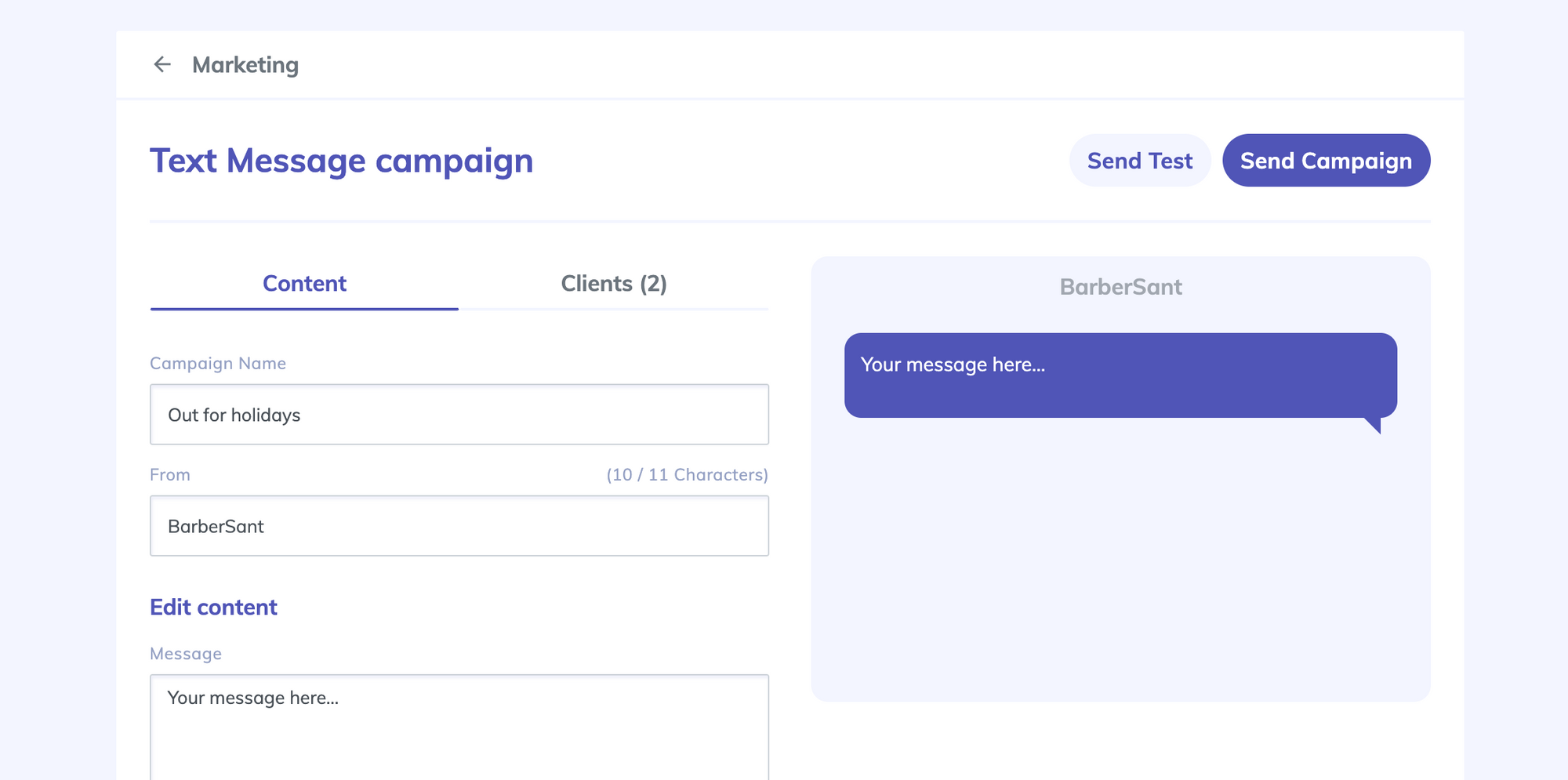 To help you enjoy your vacation with peace of mind, we've prepared some example messages ready to send! Just copy and paste:
Dear clients, we want to inform you that we'll be closed for vacation from X to X in August. Secure your appointment in advance here: (BUK LINK). Have a great vacation!
Good afternoon, our team will be on vacation from X to X in August. The schedule is filling up quickly, so don't miss your spot! Make your appointment here: (BUK LINK).
Hello! (BUSINESS NAME) will be closed for vacation from X to X in August. Ensure your spot by visiting our booking page: (BUK LINK). Thank you!
Now, you can enjoy your vacation without worries and return with a fully booked schedule without having to answer calls during your time off. Have a fantastic vacation!
If you have any doubts or questions, feel free to contact us via email at [email protected]
Don't have your appointment schedule yet?
Sign up for free at www.buk.app