How to Send a Campaign
Your clients are just a click away. See how to send a marketing campaign to your clients in 5 simple steps.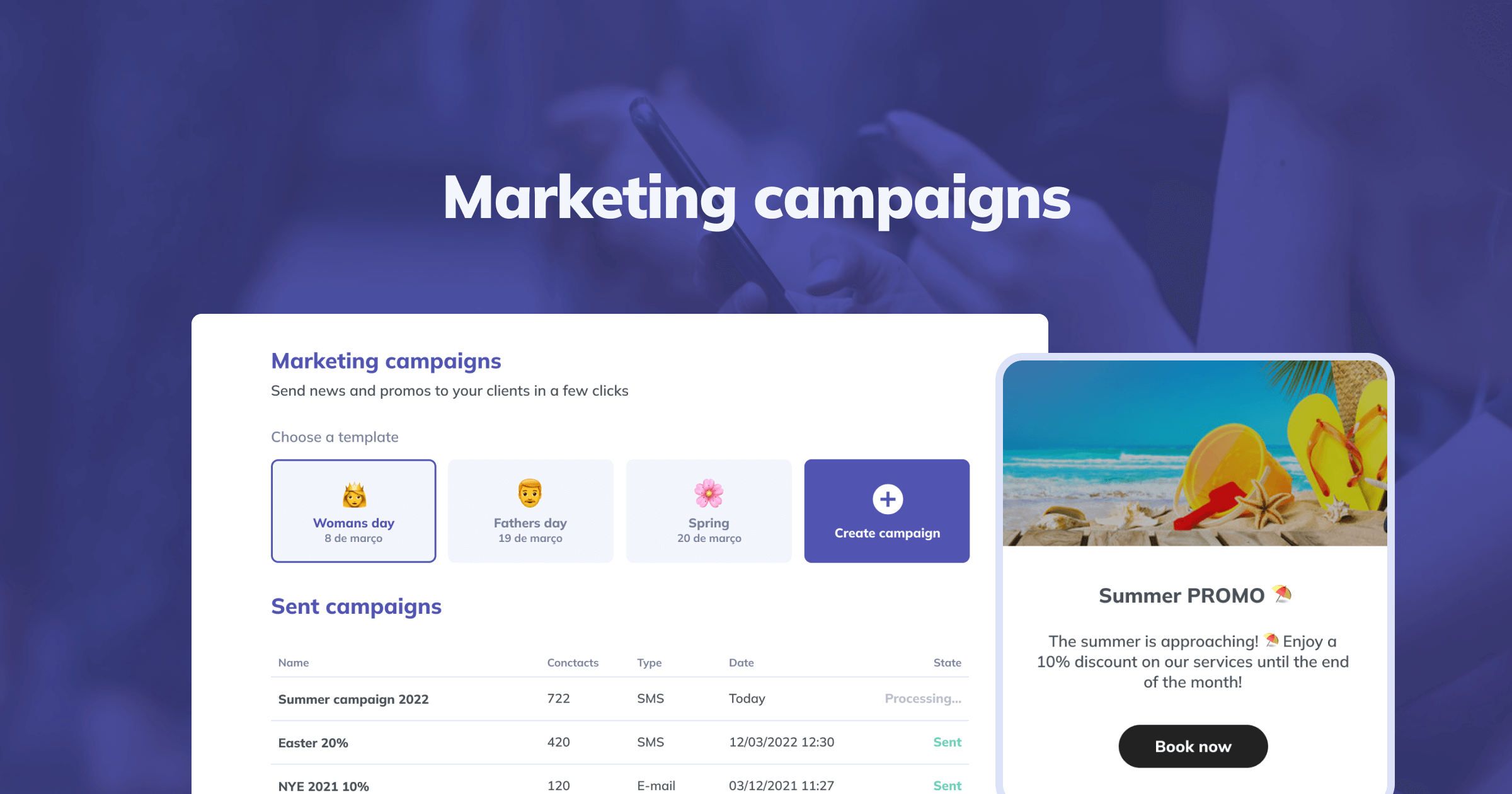 Now, you can get inspired by our suggestions to create exclusive campaigns and promotions for your clients. We have improved BUK's marketing features, and we want to show you how it works in 5 simple steps:
1 ✧ Choose from +100 templates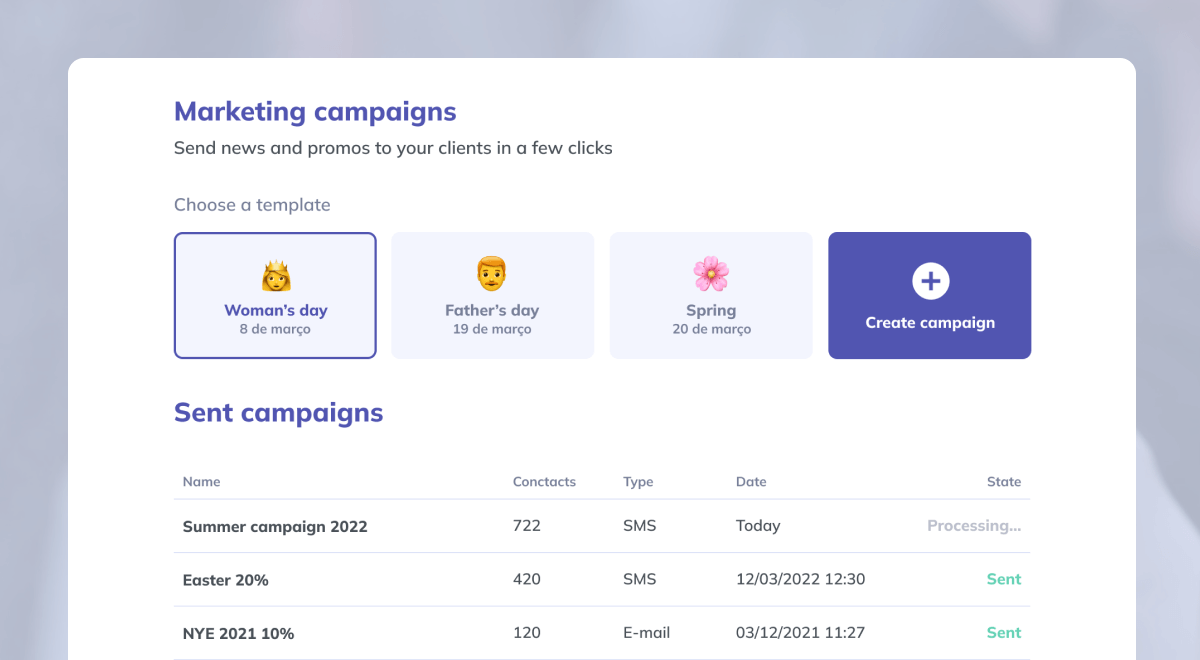 2 ✧ Text or E-mail?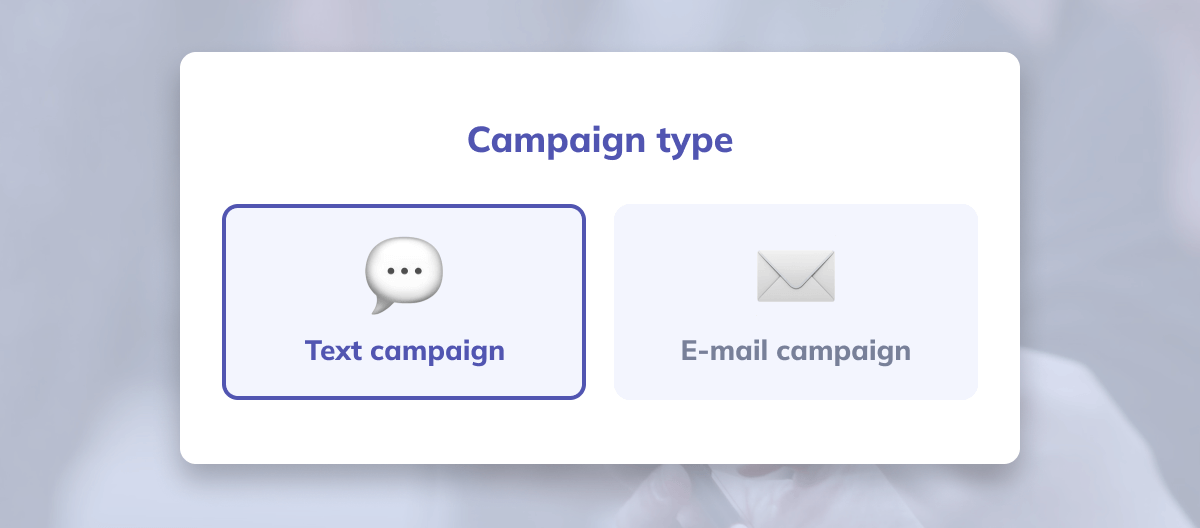 3 ✧ Personalize your campaign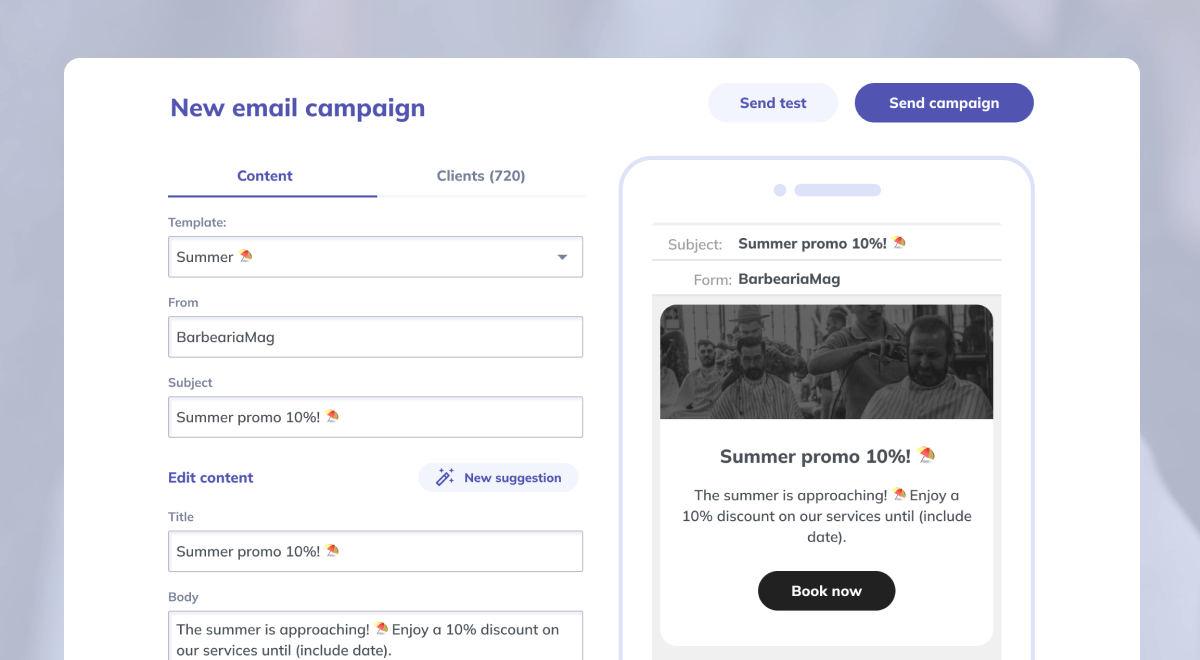 4 ✧ Choose a group of clients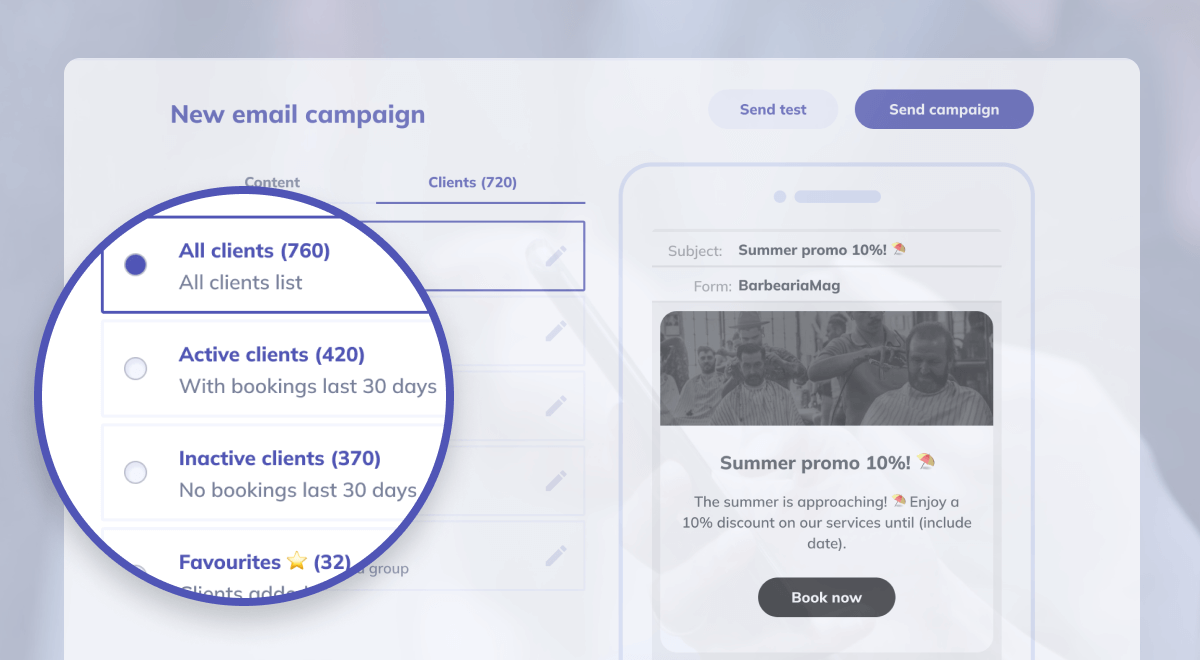 5 ✧ There you go!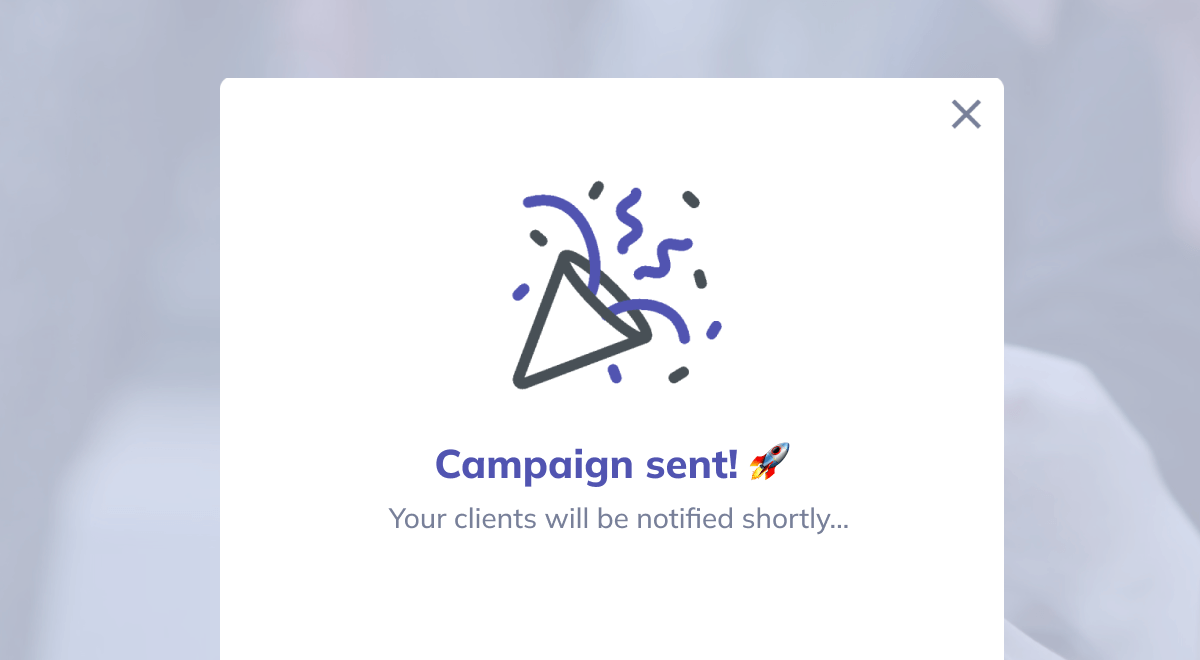 Visit the Marketing tab in your schedule now and start sending exclusive campaigns to your clients.
If you have any doubts or questions, feel free to contact us via email at [email protected]
Don't have your appointment schedule yet?
Sign up for free at www.buk.app