How to Manage Your Appointment Schedule During Vacations?
Summer has arrived, bringing with it one of the best times of the year: vacations! Eagerly awaited by many and stressful for others, vacations always require preparation, especially for those who work with customer service or manage a business.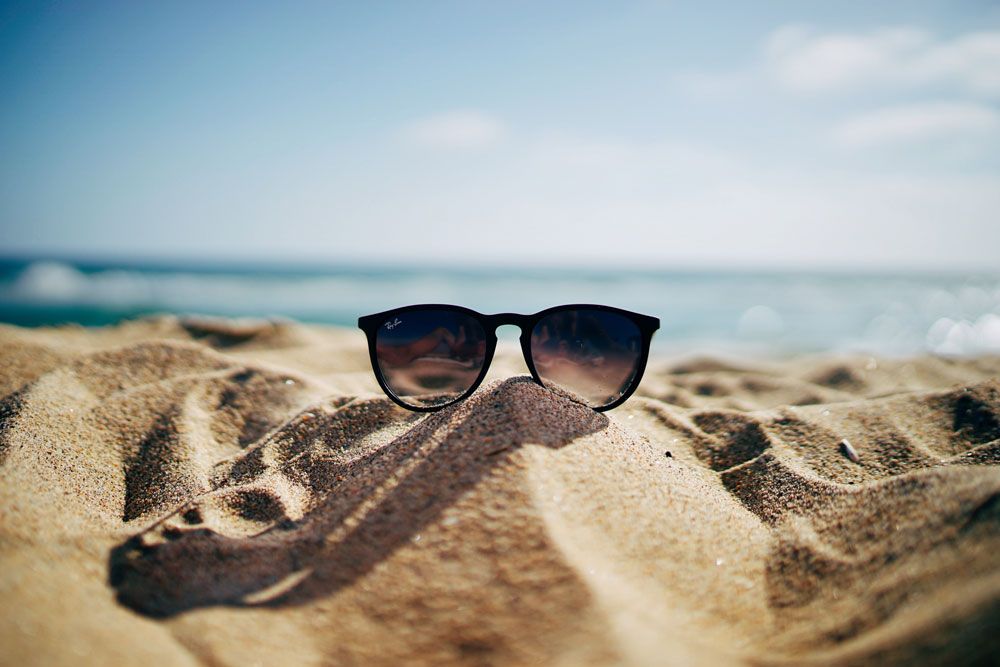 Vacations allow us to rest, reconnect with nature, and often it's during this period that we realize how much we truly love our work. But the most important thing is to disconnect and gather strength for the second half of the year.
In this article, we will show you some tips to completely disconnect during vacations while keeping your clients informed and allowing them to schedule appointments with you. It might seem impossible, but it's true, and you'll find that once you get used to it, you won't want anything else. Here's how to prepare your schedule to go on vacation with peace of mind:
Prepare Your Schedule
Before you leave, you need to prepare your schedule with the goal of avoiding unnecessary phone calls and messages during your vacations. Block your vacation days, as well as the vacation days of your employees in advance, so that no appointments are scheduled during those dates: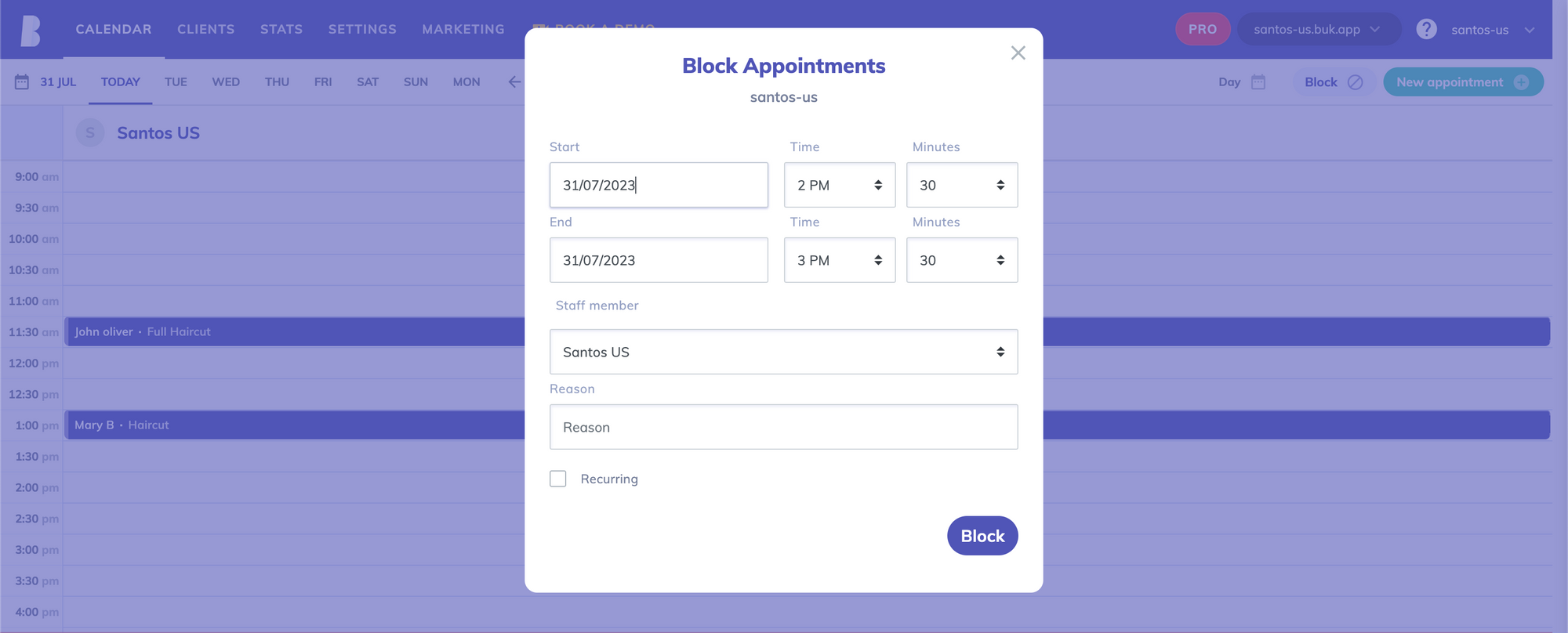 Inform Your Clients
In addition to preparing your schedule, it is equally important to inform your clients in advance so they can make their bookings on time. The best way to do this is through an Email and/or text campaign: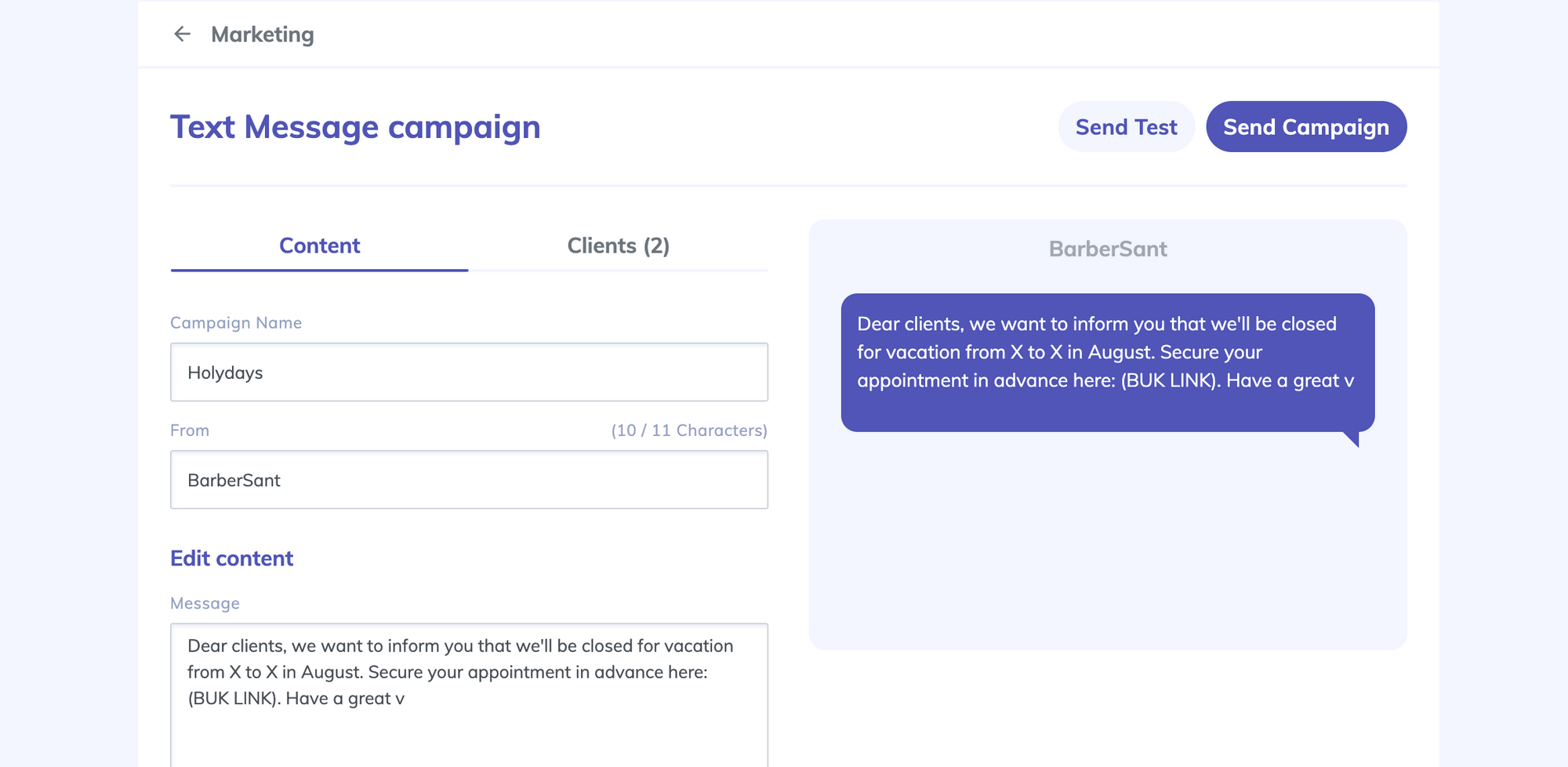 Prepare Your Return in the Best Way
Last but not least, it's essential to think about your return. Make sure your booking link is clearly visible on your social media and website so that your clients can continue to make appointments. Set an automatic response for your email and WhatsApp. When you return from vacation, your schedule will be full, and the best part is that you didn't have to do anything!

---
And that's it! Now it's time to rest and recharge 🏝 We hope this article helps you prepare for your vacations and have a well-deserved break!
If you have any doubts or questions, feel free to contact us via email at [email protected].
Don't have your appointment schedule yet?
Sign up for free at www.buk.app